Our sturdy one piece galvanized steel egress ladders are a necessity for window wells over 36″ deep.  Installation is easy.  Hook the ladder over the lip of your well on the side of the window opening.  If desired, attach to the well with stainless steel screws for additional stability.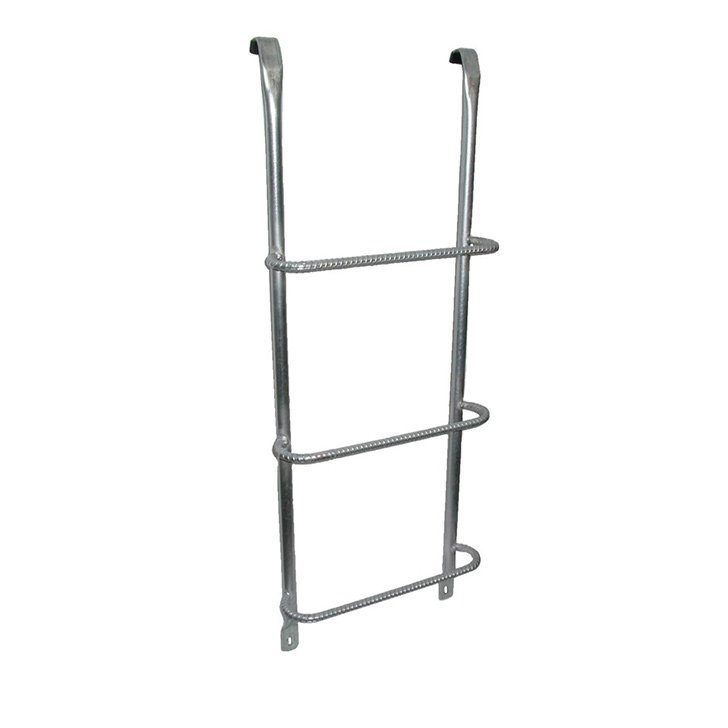 Hook-Over Fire Escape Ladder
Hooks over the top of a metal well lip, can be bolted to the bottom with included hardware.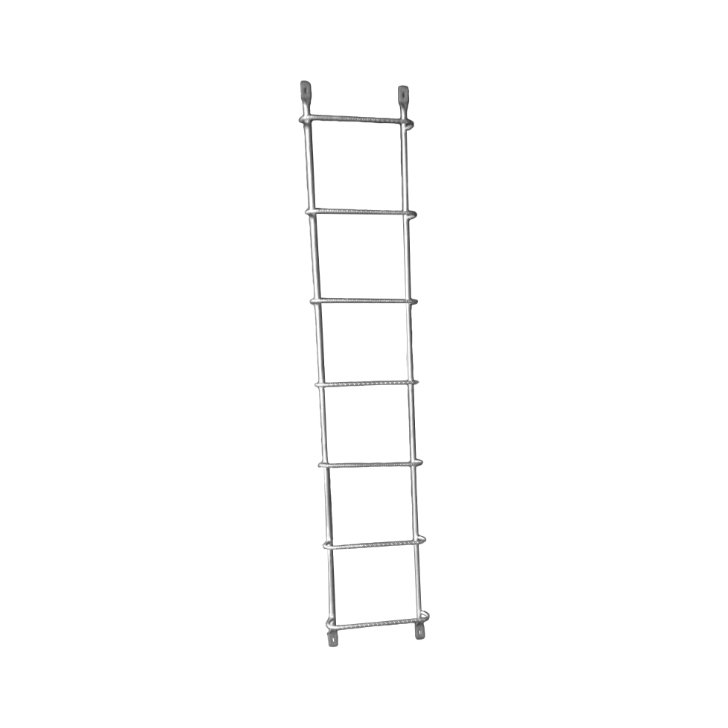 Bolt-On Ladder
Bolts directly onto the inner part of the well with included hardware.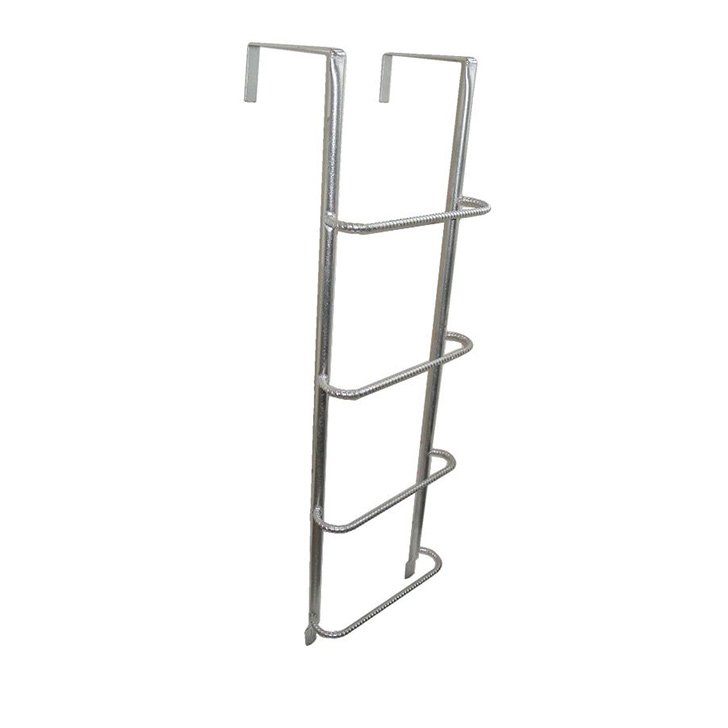 Egress Ladder For Concrete/Brick Wells
Extended hook to fit over an 8″ concrete or brick window well ledge.
Window Well Egress Ladder sizing:
For all styles: Hook-Over, Bolt-On and ladders for Concrete/Brick wells:
3 step ladder for wells 48″ deep or less
4 step ladder for wells 52″ – 62″ deep
5 step ladder for wells 63″ – 72″ deep
6 step ladder for wells 73″ – 84″ deep
7 step ladder for wells 85″ – 96″ deep
8 step ladder for wells 97″ – 108″ deep
All rungs are 12″ apart, 16″ wide, and the uprights are 12″ apart.
Ladders for concrete/brick are intended to fit an 8″ ledge.