Our Complete Egress Window Kits include everything you need to meet ICC Building Code requirements for basement egress. We take the guesswork out of configuring solutions that fit together and have crafted kits that not only work perfectly together but meet all International Residential Code requirements for egress. Included in this kit is a galvanized steel window well, basement window, window well ladder, and window well cover.
Free Shipping in the continental United States directly to your work site for homeowners and contractors.
Have questions on egress code requirements? Give us a call at 262-740-7240, we're here 7 days a week to answer your questions.
Please note: Pictures are used for reference example only. Your products within your kit will be slightly different depending on the size selected.
This Egress Window Kit includes: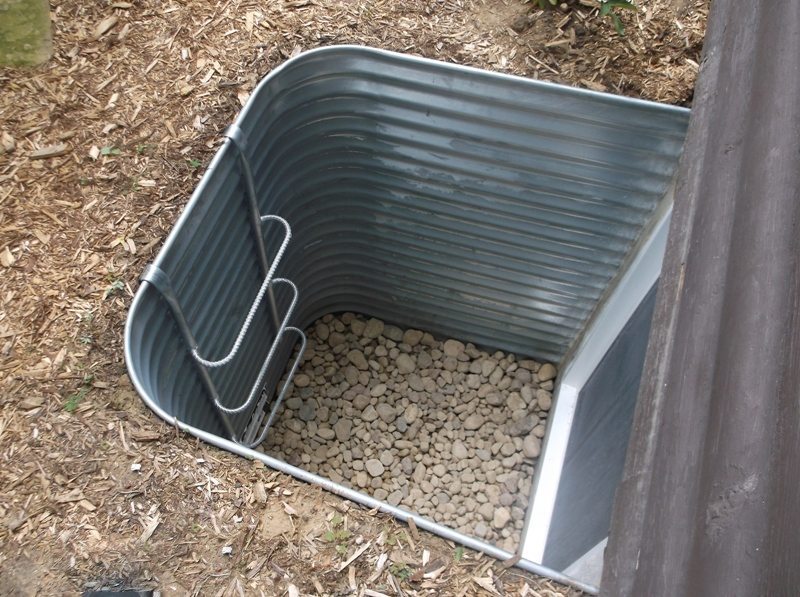 Galvanized Steel Window Well
Heavy-duty galvanized steel window well with 18-gauge steel that is large enough to satisfy all basement egress codes (Minimum 36″ width and 36″ projection). The galvanized steel window well is our most popular style that won't bend or buckle under pressure.t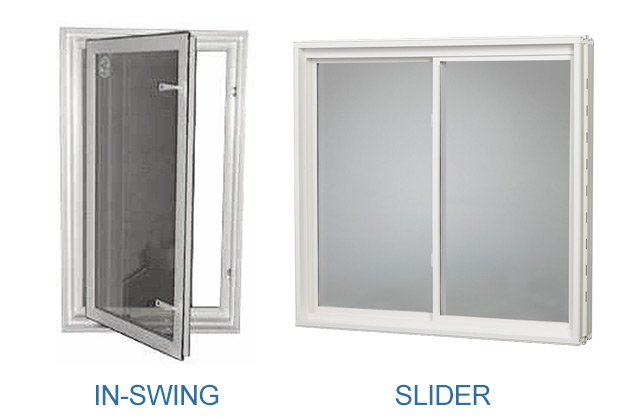 Basement Window
Depending on the size of the well selected, we provide either an In-Swing or Slider style Basement Window that meets IRC requirements. The size and style of the window is guaranteed to be code compliant in your jurisdiction. Our windows are Energy Star certified for energy efficiency. Standard wall thickness: 8″ deep.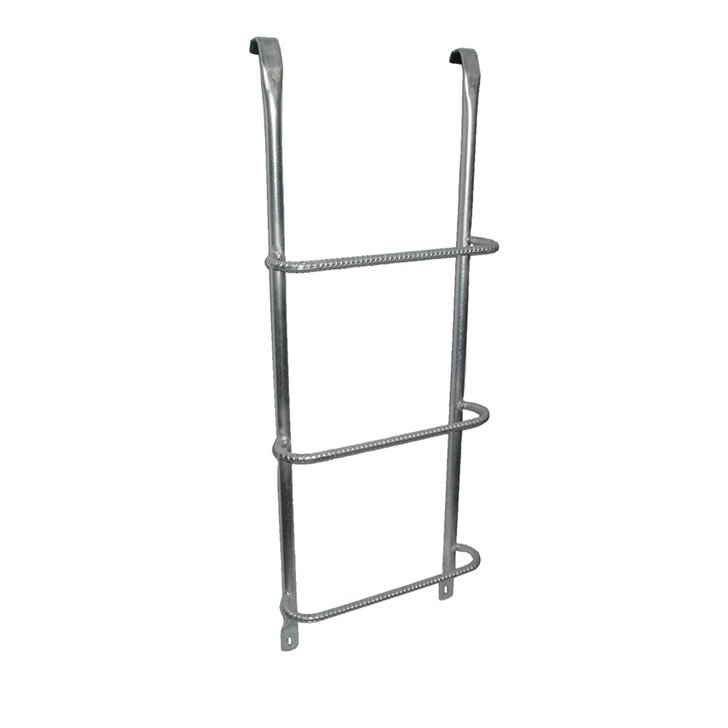 Egress Ladder
According to all IRC Egress Codes, window wells over 44″ in depth are required to have a permanently attached ladder for easy emergency exit. We include the ladder and all necessary hardware for permanent installation.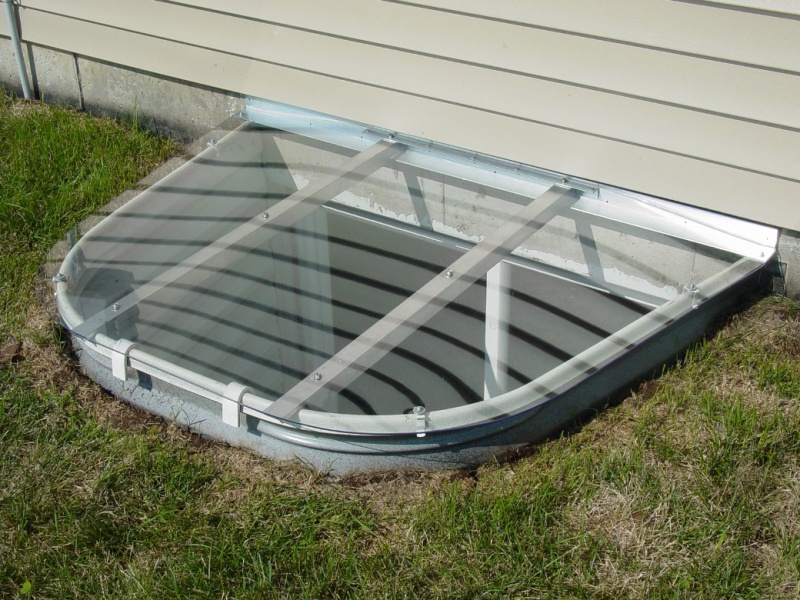 Sloped Window Well Cover
Crystal-clear Polycarbonate window well cover made to fit the included window well perfectly. The cover is sloped to protect against rain, snow, and build-up of debris. Made from high-quality Polycarbonate with rust-free aluminum supports, our covers support up to 400 pounds. Easily install the cover in under 30 minutes. Our window well covers meet all IRC code requirements for egress.
Available Complete Egress Window Kits – Galvanized Steel
Width X Projection X Depth
Item Number
Basement Window Size
Window Style
42″ Width x 36″ Projection x 48″ Depth
EK-WCS4236-48
33″ x 36″
In-Swing
42″ Width x 36″ Projection x 60″ Depth
EK-WCS4236-60
33″ x 36″
In-Swing
42″ Width x 36″ Projection x 72″ Depth
EK-WCS4236-72
33″ x 36″
In-Swing
55″ Width x 36″ Projection x 48″ Depth
EK-WCS5536-48
48″ W x 48″ H x 8″ D
Slider
55″ Width x 36″ Projection x 60″ Depth
EK-WCS5536-60
48″ W x 48″ H x 8″ D
Slider
55″ Width x 36″ Projection x 72″ Depth
EK-WCS5536-72
48″ W x 48″ H x 8″ D
Slider
60″ Width x 36″ Projection x 48″ Depth
EK-WCS6036-48
48″ W x 48″ H x 8″ D
Slider
60″ Width x 36″ Projection x 60″ Depth
EK-WCS6036-60
48″ W x 48″ H x 8″ D
Slider
67″ Width x 36″ Projection x 48″ Depth
EK-WCS6736-48
48″ W x 48″ H x 8″ D
Slider
67″ Width x 36″ Projection x 60″ Depth
EK-WCS6736-60
48″ W x 48″ H x 8″ D
Slider
67″ Width x 36″ Projection x 72″ Depth
EK-WCS6736-72
48″ W x 48″ H x 8″ D
Slider