The Ultra Series Basement Door Features
The Ultra Series is only available in size 'C'
Corrosion-resistant high-density, polyethylene construction
Simulated wood grain texture
Pleasing light-driftwood color
Will not rust and never needs painting
Interchangeable side panel inserts allow homeowners to add light and/or ventilation to their basement areaway
Motion dampers provided for safe and controlled door operation
Slide bolt locking mechanism
1
Easy Lift assist
Easy-to-operate doors with torsion-cam lift assist for easy one-handed operation
2
Weather Proof
Keeps water, snow, and debris out. Weathertight and waterproof design.
3
Heavy Gauge Steel
Concealed hinges ensure all-season operation.
4
Extremely-Durable
Baked-on primer provides a durable base. Optional Powder-Coating adds an extra layer of protection.
5
Secure
Slide bolt protects entry from the outside. Optional keyed lock kit available for purchase.
6
Code-Compliant
Satisfies IRC 2012 building code egress requirements for basements
Sizing Chart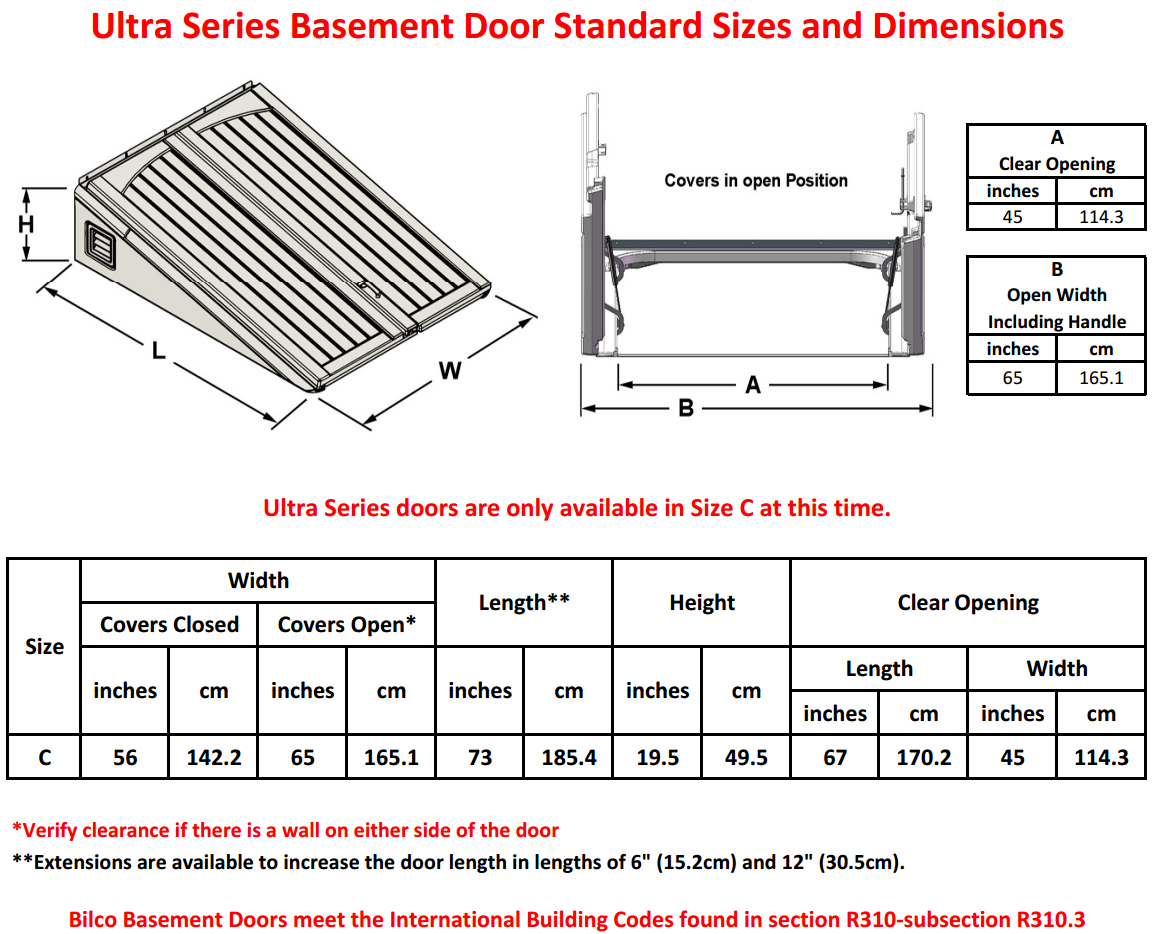 Measuring Guide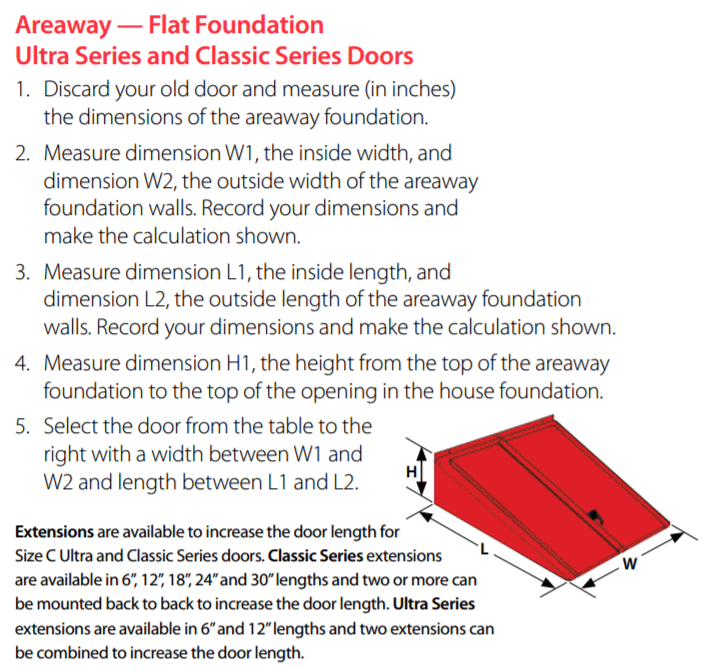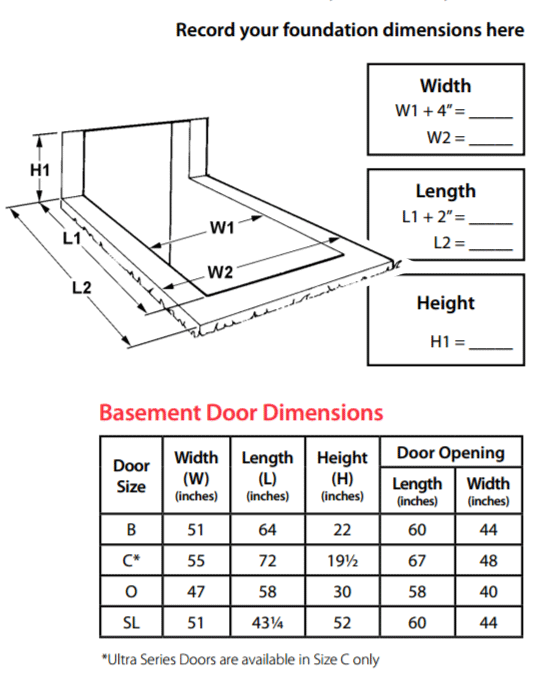 Extension Panels (Optional)
Extend the entire length of your basement door using our extension pieces. Ultra Series extensions are only available in 6″ and 12″ lengths and can be stacked up to 2 times for extra length.