Bilco's Classic Series Basement Doors for Sloped Walls are designed for installation on area-ways that have sloped sidewalls built into the homes foundation.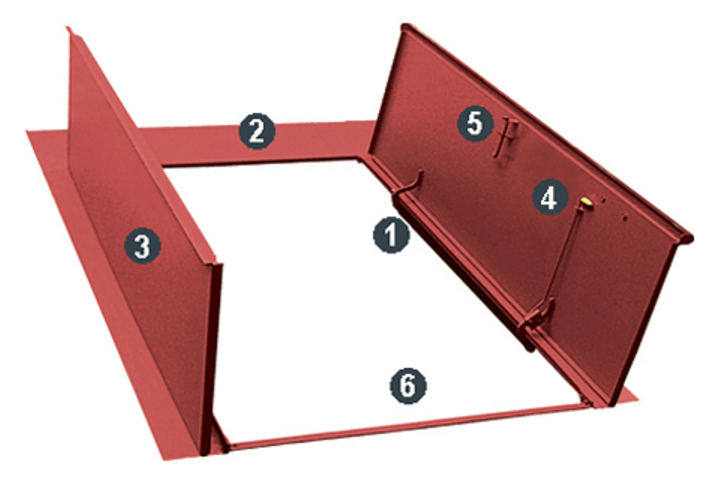 1
Easy Lift assist
Easy-to-operate doors with torsion-cam lift assist for easy one-handed operation
2
Weather Proof
Keeps water, snow, and debris out. Weathertight and waterproof design.
3
Heavy Gauge Steel
Concealed hinges ensure all-season operation.
4
Extremely-Durable
Baked-on primer provides a durable base.
5
Secure
Slide bolt protects entry from the outside. Optional keyed lock kit available for purchase.
6
Code-Compliant
Satisfies IRC 2012 building code egress requirements for basements
Complete SLW Sizing Chart
How To Select the Correct Model